We offer a beautiful selection of shutters
Wooden shutters, traditional shutters, bespoke shutters, practical shutters, contemporary shutters… With so many types to choose from, choosing the right type of shutter for your home can be daunting. Here, we will talk through each type of blinds that VBC Premier Blinds have available and give you a quick overview of their benefits. Our shutter experts in Lincoln and Oakham are also available to contact via our Lincolnshire blinds showrooms or over the phone on 0800 0830 782. Our blinds specialists can visit your home to offer recommendations and to take measurements in order to create bespoke made to measure shutters.
Some of the first things you need to consider when buying shutters are the different fits, shapes and materials of blinds. We stock wooden blinds, metal blinds and plastic blinds so that you really can choose what works best for you. This will often depend on the room and the shape of the window, but also the style of your home and the look and feel you want to achieve. Have a look at our premium shutters range below.
Tier on Tier Shutters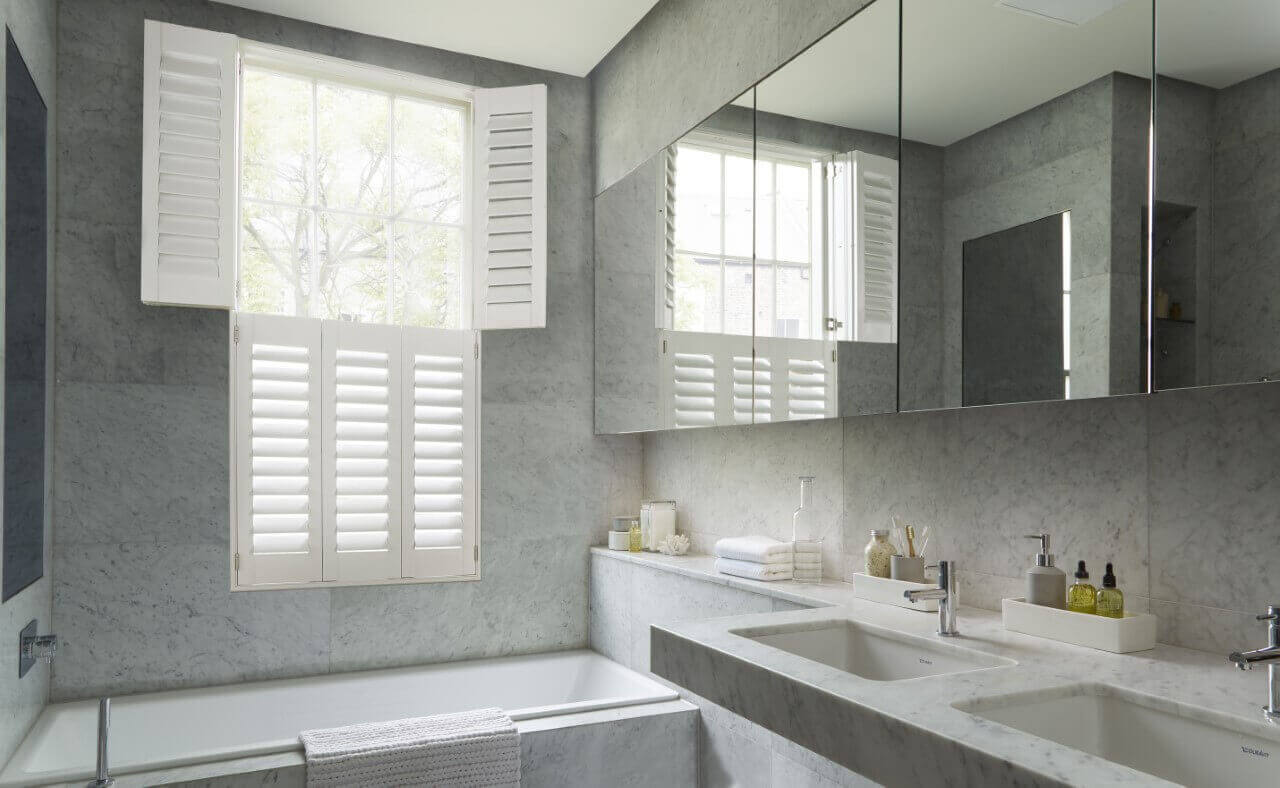 Tier on Tier shutters consist of two sets of panels that open and close separately, one on top of the other. These stunning shutters for your home are a great option for areas that require more privacy whilst still allowing light to enter the room. For this reason, this type make great bathroom shutters or even shutters for a holiday home where you want a little more peace. These really are an elegant shutter style that remind you of a beach vacation.

Café style shutters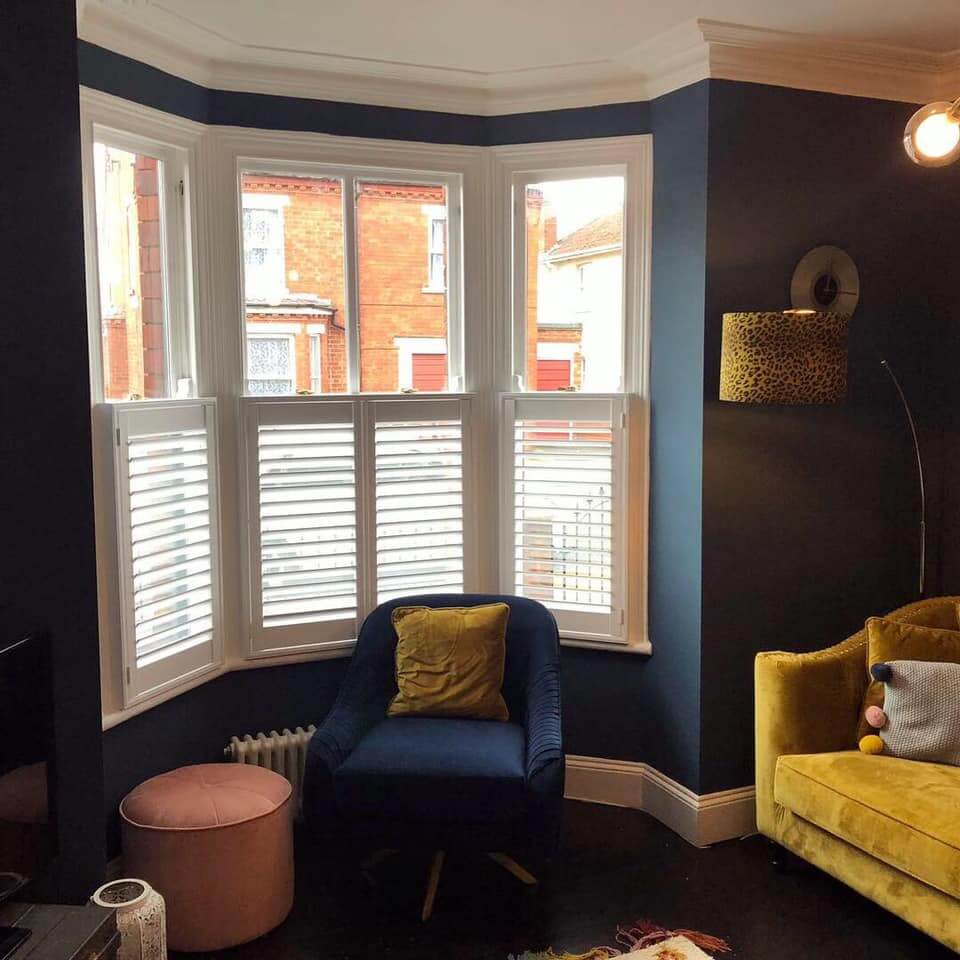 Café style shutters are designed to only cover the lower half of the window, a style perfect for darker rooms to allow maximum natural light whilst still maintaining privacy. As the name suggests, these half window shutters are great for business premises such as cafes, but they are also great as lounge shutters, allowing you to prevent light from reflecting off your TV whilst still letting in some natural light. These are also great as office shutters, especially for those of us who work from home.

Solid shutters
The solid shutters are a full-privacy shutter that are also great for blocking out noise and adding an extra layer of insulation to a room. Our noise reducing blinds are ideal as bedroom blinds as they block out light well, which is perfect especially for night shift workers. These are solid wood shutters that span the entire window.

Shaped shutters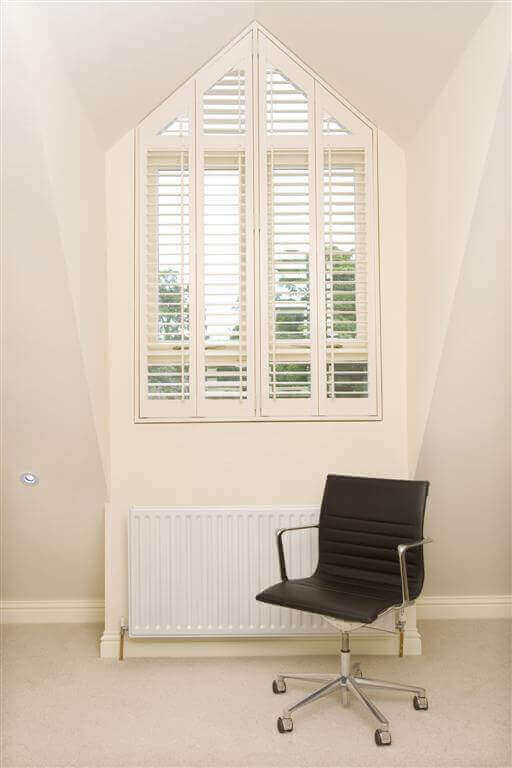 Shaped shutters are perfect for windows that are fitted into a shaped area of your home. We can offer circular shutters, triangular shutters and made to measure shutters that fit your window shape. This leaves a stunning result, transforming your window with our perfect fit shutters.

Tracked shutters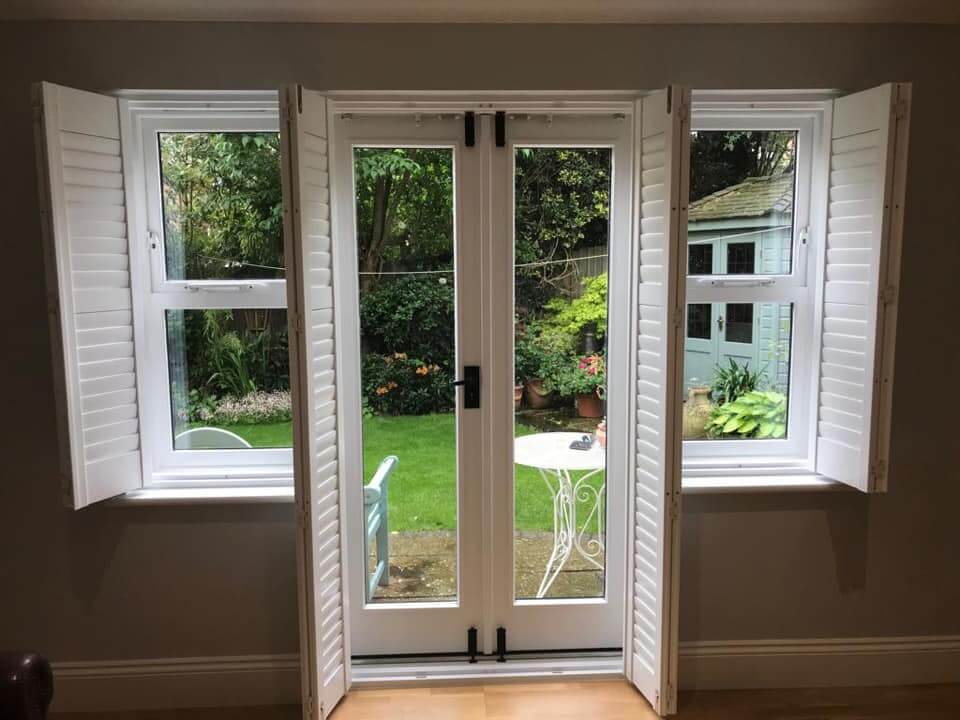 Tracked shutters slide on a track, providing convenience and easy access. This premium shutter type is perfect for transforming your home, making life easier and impressing your guests. We would recommend this type for larger full-length windows, for example as conservatory shutters or holiday home shutters.

Full Height Shutters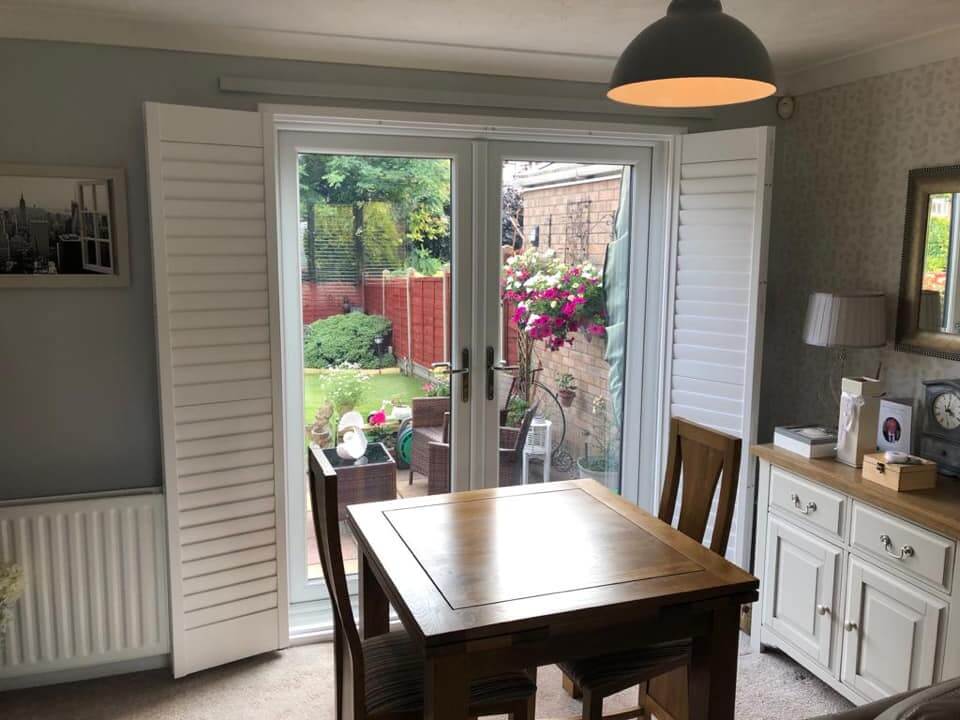 Looking for full-height shutters for doors or conservatories? These window covering shutters are a great choice for providing insulation in your home. The premium window shutters are available on a divider rail or louvre split, to operate the shutter slats above and below independently and further control light. As with all of our shutters, our full height shutters are made to measure, ensuring they perfectly fit your window space.