Choosing the right shutter type for your home can be daunting so we have given you a quick of overview of each and their benefits. We also offer expert advice to help you find the right shutter solution for you. Give us a call on 0800 0830 782 or book your free home visit today.
Here at VBC blinds we stock many different types of shutters, including made to measure shutters in Lincoln. Our shutters are completely bespoke, and you can visit either our Lincoln or Grantham showroom to see them before making your decision, giving you peace of mind on the quality of the shutters before you buy.
We understand it can be overwhelming to decide exactly what shutters to choose for your home, if you need further assistance deciding we offer a free consultation to help you find the best solution.
One of the first things to consider is the different fits and shapes you can opt for. This will often depend on the room and the shape of the window, but also the style of your home and the look and feel you want to achieve.
Tier on Tier Shutters
Tier on Tier shutters are two sets of panels that open and close separately, one on top of the other. These are a great option for areas that require more privacy whilst still allowing light to enter the room.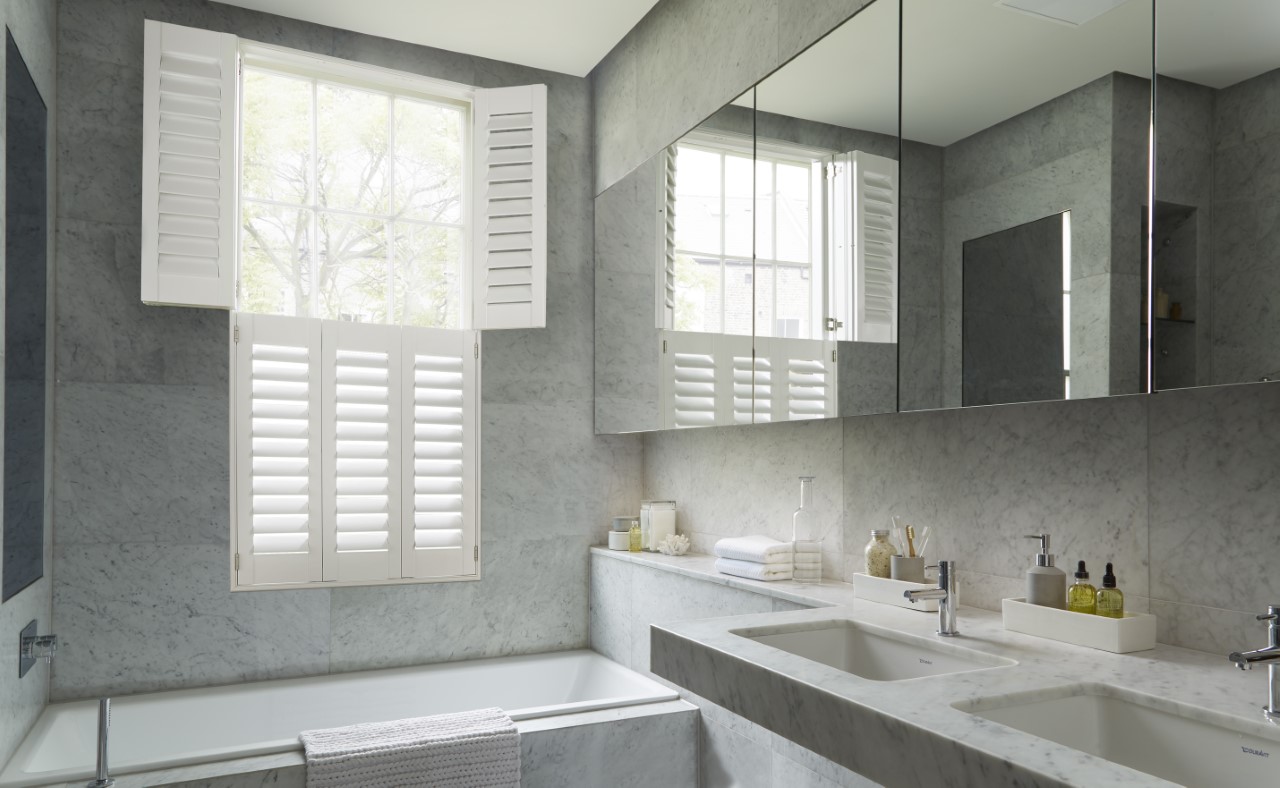 Café style shutters
Café style shutters are designed to only cover the lower half of the window, a style perfect for darker rooms to allow maximum natural light whilst still maintaining privacy.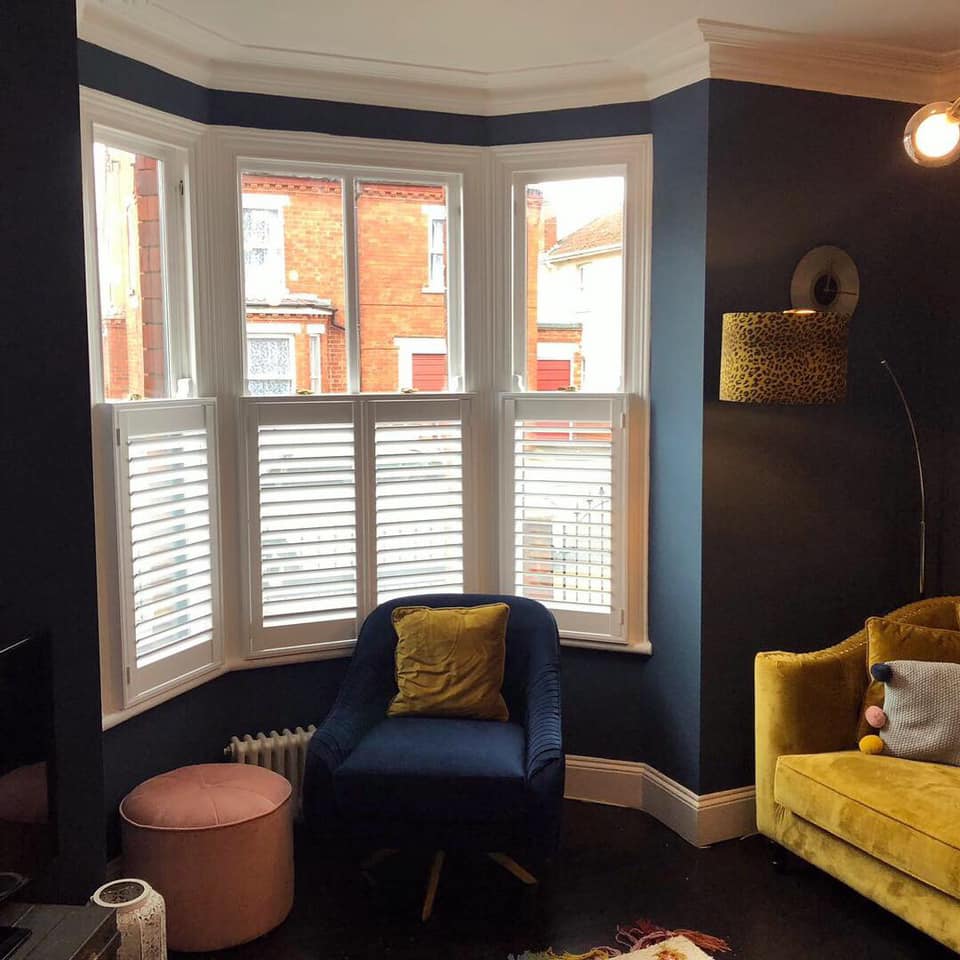 Solid shutters
Solid shutters offer the most privacy, whilst also being a great way to reduce noise pollution and add an additional layer of insulation to a room. They are solid wood panels and span the entire window.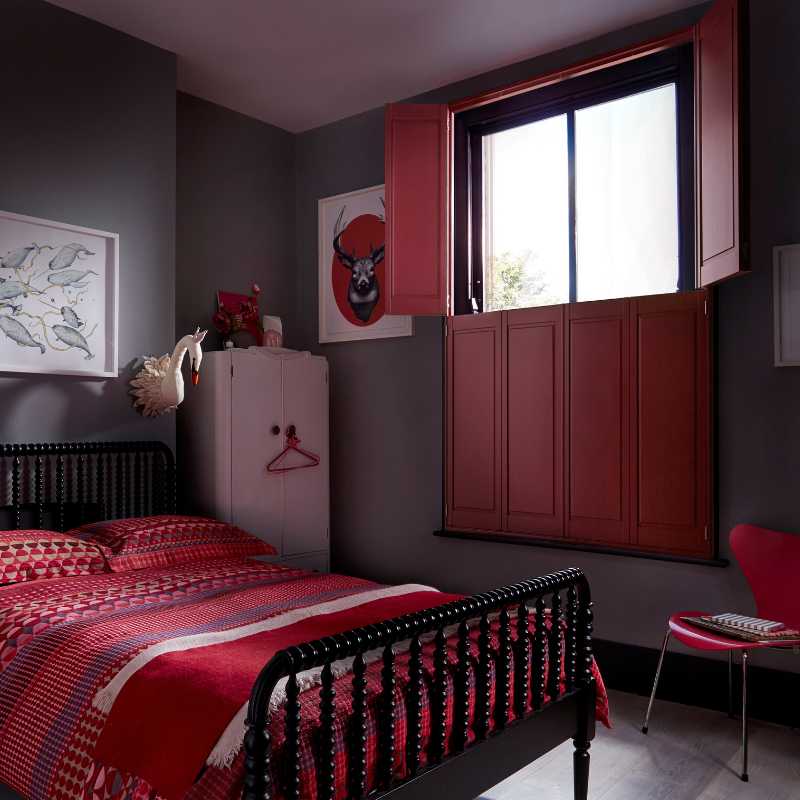 Shaped shutters
Shaped shutters are perfect for windows that are circular or shaped. Both angular and curved shapes are possible, and they are made completely bespoke for a perfect fit.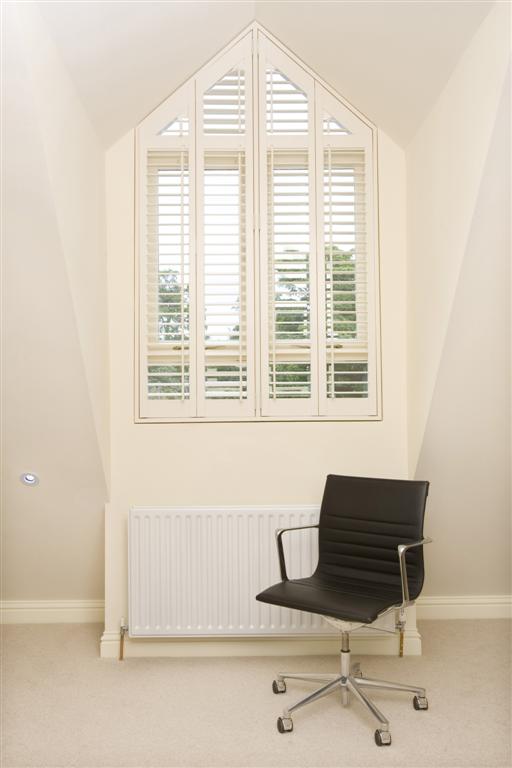 Tracked shutters
Tracked shutters slide on a track, providing convenience and easy access. We would recommend this type for larger full length windows.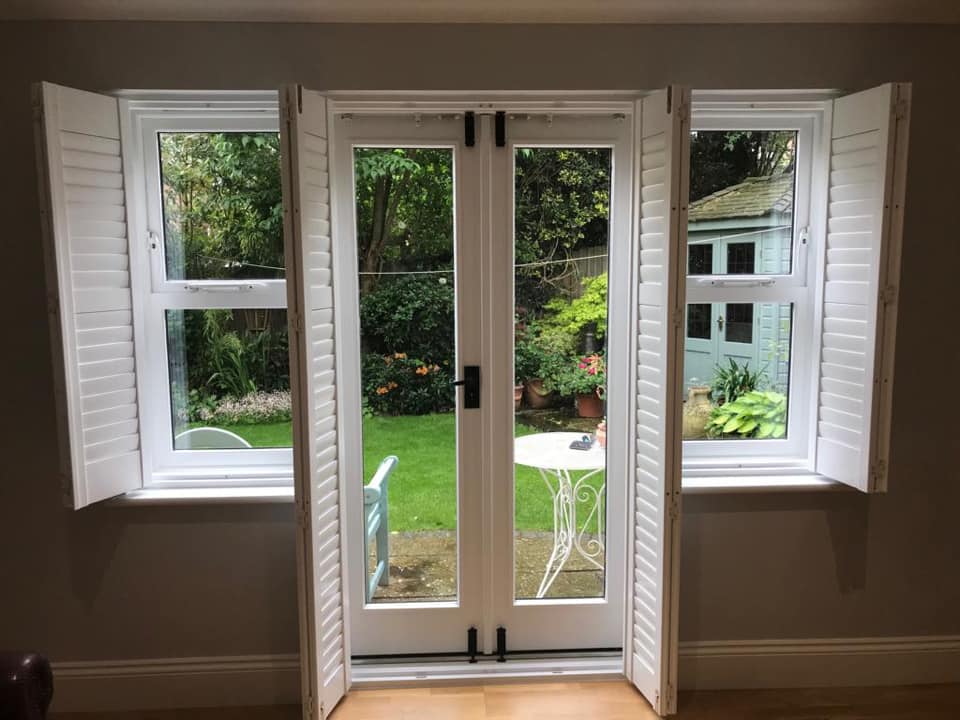 Full Height shutters
This type of shutter covers the whole window and are a great choice for providing insulation in your home. You can also choose a divider rail or louvre split, to operate slats above and below independently and further control light.