Find Blinds For Unusual Shaped Blinds In Lincoln
If you haven't been able to find a blind for your unusually shaped window, then it might seem like a curse having them, but when matched with the right blinds they add layers of depth, beauty, and intrigue to your home. They capture attention and can create a feature point in your whole room. At VBC Premier Blinds, we offer a wide range of blinds for unusual windows that are the perfect solution to your troubles. Our range of blinds for strange shaped windows are great for complementing your decor as they are available in a wide variety of styles, shades and sizes. In terms of practical benefits, our beautiful blinds can help you to control the flow of natural light into your home, and can keep your house insulated, helping to reduce heating bills in the winter and keep you cool in the summer. They're also ideal for privacy and can be adjusted to suit your needs!
Click here to arrange a free home consultation for unusual shaped blinds!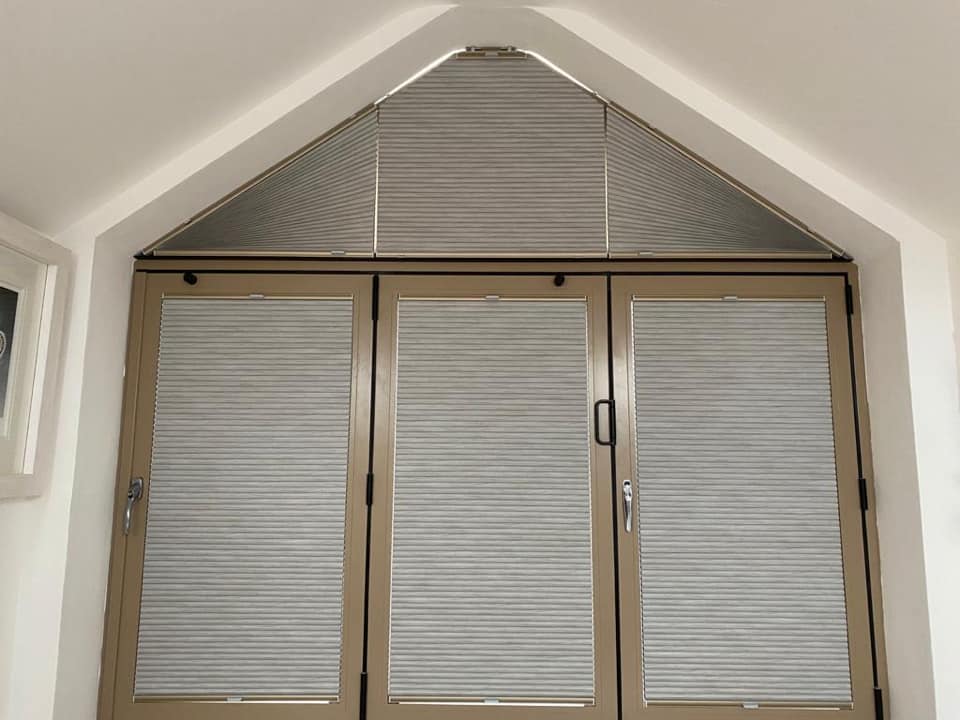 Unusual Shaped Skylight Blinds
A skylight blind can bring waves of warmth and light into a room but managing this effectively can be hard to do. At VBC Premier Blinds, we have a whole host of options when it comes to finding the perfect blinds for your skylight window. The angle and the placement of this window type can make it difficult and awkward to access, so our blinds for odd shaped windows are the perfect choice for you.
All made to your exact requirements, the VBC Premier Blinds range of Skylight blinds are available in Pleated, Roller, Roman and Venetian blind options, in various eye-catching and contemporary colours, styles, and fabrics. Our best skylight blinds are available in a variety of control options and are designed with supreme functionality and luxury in mind. This way, these hard-to-reach windows will no longer endlessly flood your room with light; instead, you'll have total practical and stylistic control.
Lincoln Corner Window Blinds
Corner windows add plenty of character to a room and let light in from all different angles, creating a wonderful ambience in your home. However, finding blinds for them can be difficult! Our Vertical Blinds are the perfect solution. Made-to-measure, and incredibly simple to operate, our vertical blinds make great custom blinds for odd shaped windows and can complement the character that your corner windows already bring. They're also ideal for controlling the light levels in your chosen room and are excellent for privacy. With our stunning range of fabrics and styles available, your new blinds will effortlessly accompany your décor as they transform your room into an even more beautiful space.
Angled Window Blinds
Venetian Blinds are a superb choice for your angled windows as they encompass everything that makes a blind great. Ultimate control over privacy and light, added insulation value to keep your home warm in winter and cool in summer, and elementary light control. All these great features make our Venetian Blinds an ideal choice for your windows.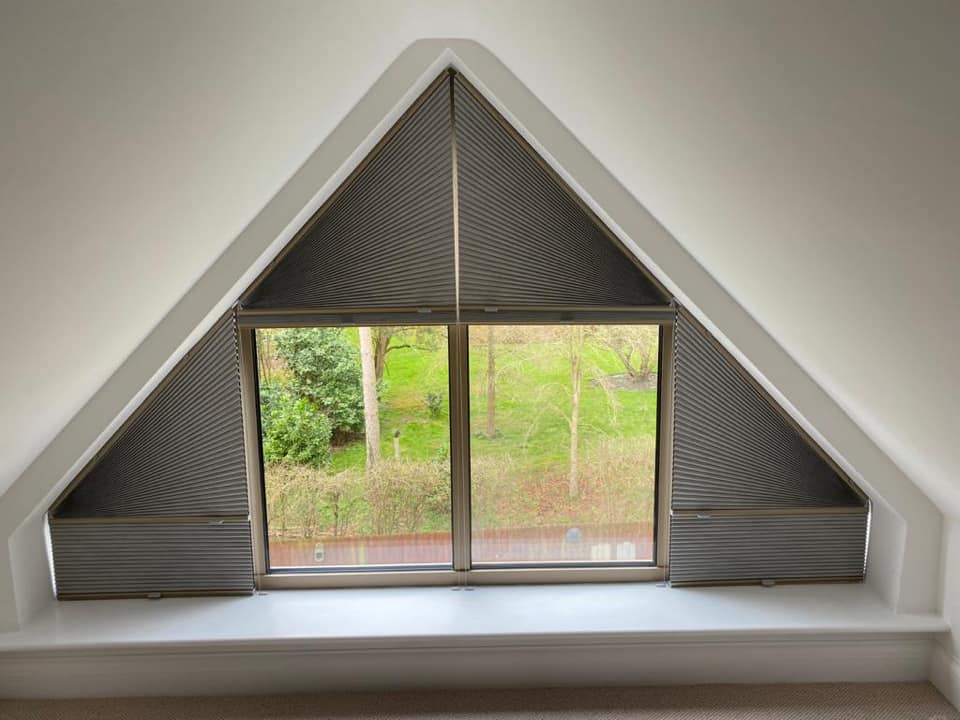 Contact Us
These are just a few windows that might offer complications in your home. If you can't find what you're looking for on this page, get it touch with us today or visit our blinds showroom in Lincolnshire.