Kitchen Blinds In Lincoln and Oakham
When it comes to your kitchen, it can be hard to decide which style of blinds to go for- Do you go practical and durable, or stylish? Well, with our best kitchen blinds from VBC Premier Blinds, you can have both! We offer a wide range of window blinds for kitchens, in various styles, colours and fabrics, to suit your home, including our fauxwood kitchen blinds. Our Lincoln kitchen blinds specialists offer a free home blinds consultation, where we can visit you and your home in person to take measurements and offer our recommendations. Later, we will return to install your made to measure kitchen blinds, resulting in a perfect finish!
We recommend our fauxwood venetian blinds if you're after modern kitchen blinds, or a simple roller blind for something more traditional. Why not try one of our vision blinds these are a fantastic solution for controlling light in and out of your kitchen! In addition to these styles, we offer many more, including visage blinds, pleated blinds, panel blinds and roman blinds for kitchen windows. If you're still looking for kitchen blinds ideas, visit to our Grantham blinds showroom where our specialists can show you a range of styles, or check out our online gallery.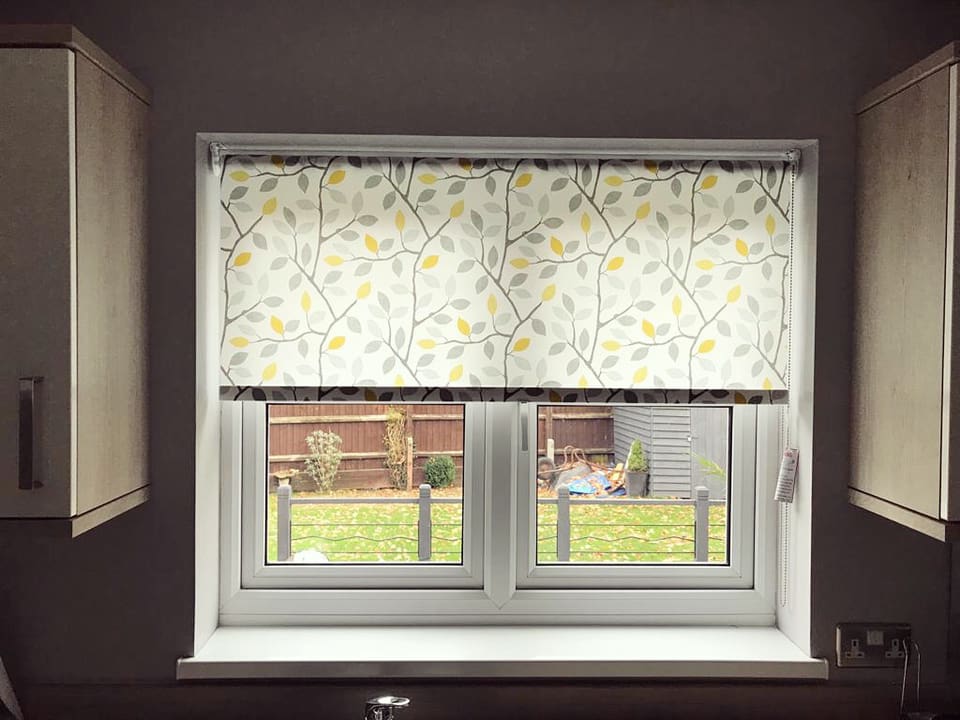 Shutters For Kitchens
You may have been looking at blinds for kitchen windows, but have you considered shutters instead? Shutters can make a great addition to your kitchen, offering an alternative but quirky style to your home. Not only do shutters look beautiful, but they also help with light control and are fantastic for insulation- Keeping your room warm during winter and cool during the summer.
We offer a range of shutters for kitchens, including our contemporary Seattle shutters, MDF Georgia shutters, premium Montana shutters, affordable Boston shutters, stunning Hollywood shutters and more! Choose kitchen shutters in a colour and material to best match your décor, for a fabulous finish. You can see more of our shutters range by clicking here.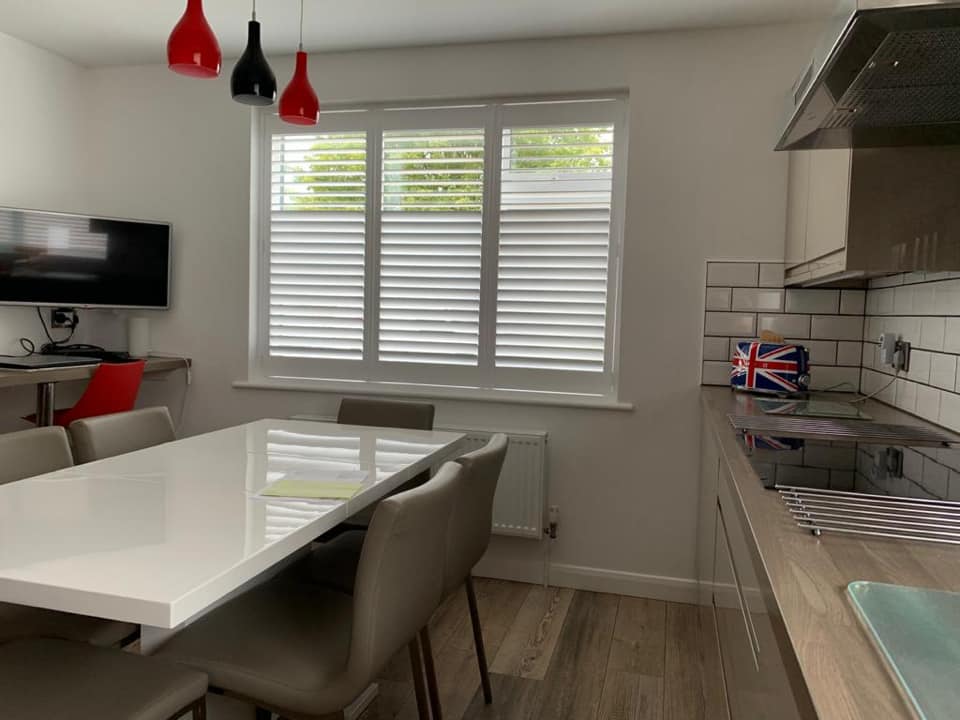 Get in touch with our Lincoln kitchen blinds suppliers today, to see what we can do for you and to arrange a free home blinds consultation! Or, organise a visit to our Lincolnshire blinds showroom.