Luxury Made To Measure Shutters
Our premium shutters collection includes an extensive colour palette with a huge choice of gorgeous painted, stained and natural finishes. We can also create custom shutters made to measure and to your style requirements.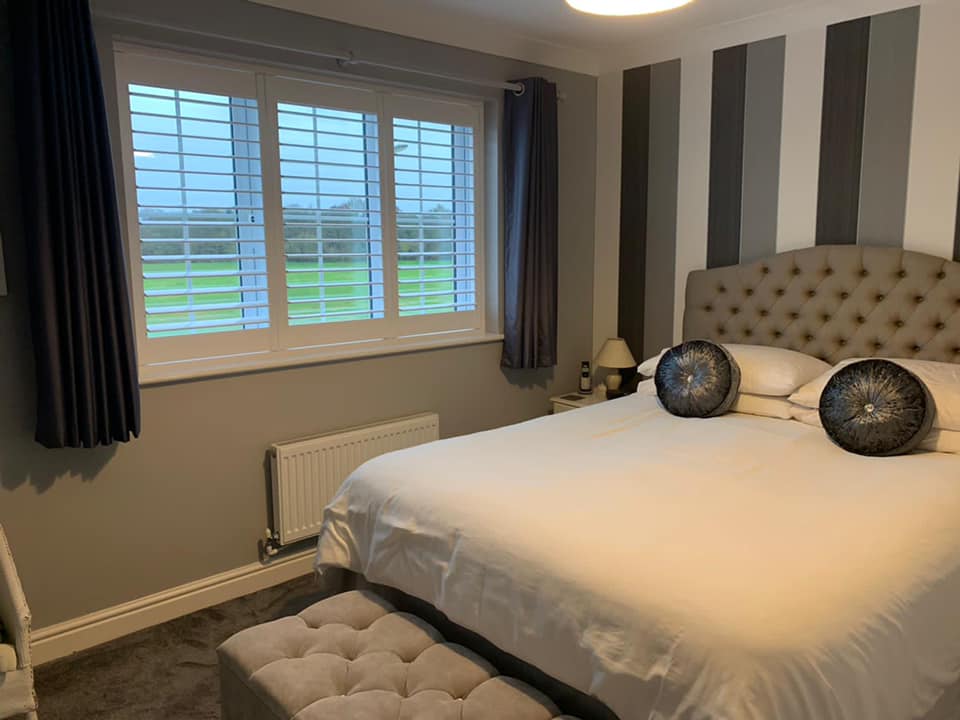 Seattle Shutters
Seattle style shutters are our contemporary style of shutter, a popular choice as it's one of the most affordable shutters in our range and also one of the most durable options, making it great for high traffic spaces. These stunning made to measure shutters are made from MDF coated in polymer, making it easy to wipe clean. The Seattle shutters range come in 9 different colours and are a great way to get the premium look shutters with a lower price tag.
Recommended for: Living room shutters, Bedroom shutters and Children's bedroom shutters.
Georgia shutters
The Georgia style shutters give the look of wood but are made from MDF panels and frame and polymer louvres. This range of MDF shutters offer much more durability compared to wood, making them perfect for patio doors/ bi-fold door shutters. The Georgia range comes in a choice of 24 different colours.
Recommended for: Patio door shutters, Bi-fold door shutters.
Montana shutters
The Montana style shutters collection is made from premium hardwood and comes in a choice of 45 stains and colours, or a completely custom colour finish depending on your requirements. This premium blinds range is versatile and works well in all rooms as it's durable, and the choice of colours makes it easy to find the perfect style to suit your home. The Montana shutters are our most popular style for premium wooden shutters and can be used in various rooms, for example as conservatory shutters or lounge shutters.
Recommended for: All types of rooms
Boston shutters
The Boston style shutter range is crafted from hardwood panels and MDF frames to ensure a high quality product. Despite being premium quality, these are some of our most affordable shutters available. There are 24 different colour options available and the style works well in many different settings be it a contemporary style, traditional or country living space. The Boston is considered one of the most affordable wood shutters on the market without a compromise on the look and feel of the product. These make great living room shutters or dining room shutters.
Recommended for: All types of rooms
Hollywood shutters
The Hollywood shutters make stunning kitchen and bathroom shutters as they are designed to be highly water resistant, and have superior strength making them durable against denting, warping and chips. The water resistant shutters are constructed from ABS plastic that has a matte finish and comes in a range of 23 different colours. Get in touch with VBC Blinds so see how we can customise these to suit your measurements.
Recommended for: Bathroom shutters, Kitchen shutters and Wetroom shutters.