Find Bespoke Blackout Blinds In Lincoln
Luxury blackout blinds shouldn't be out of your price range, as there are always options that can work with your budget and home. At VBC Premier Blinds, we pride ourselves on offering a personalised blinds consultation service and creating an end product which is unique to you. Our made to measure blackout blinds are custom created in a style, size and shade that complements your existing décor! We offer a wide range of blackout blinds styles, including blackout roller blinds, blackout panel blinds, blackout vertical blinds, blackout shutters and many more.
With our beautiful blackout blinds in Newark and Lincoln, you can improve your sleep, see your screens and keep your space cool. Offering many practical benefits, our custom blackout blinds are also incredibly stylish, so you won't ever have to compromise the attractiveness of your home. If you're ever unsure about which style to go for, or need blinds advice, then our friendly team are on hand to help you!
Simply click here to get in touch today.
Shutters and Blackout Blinds For Bedrooms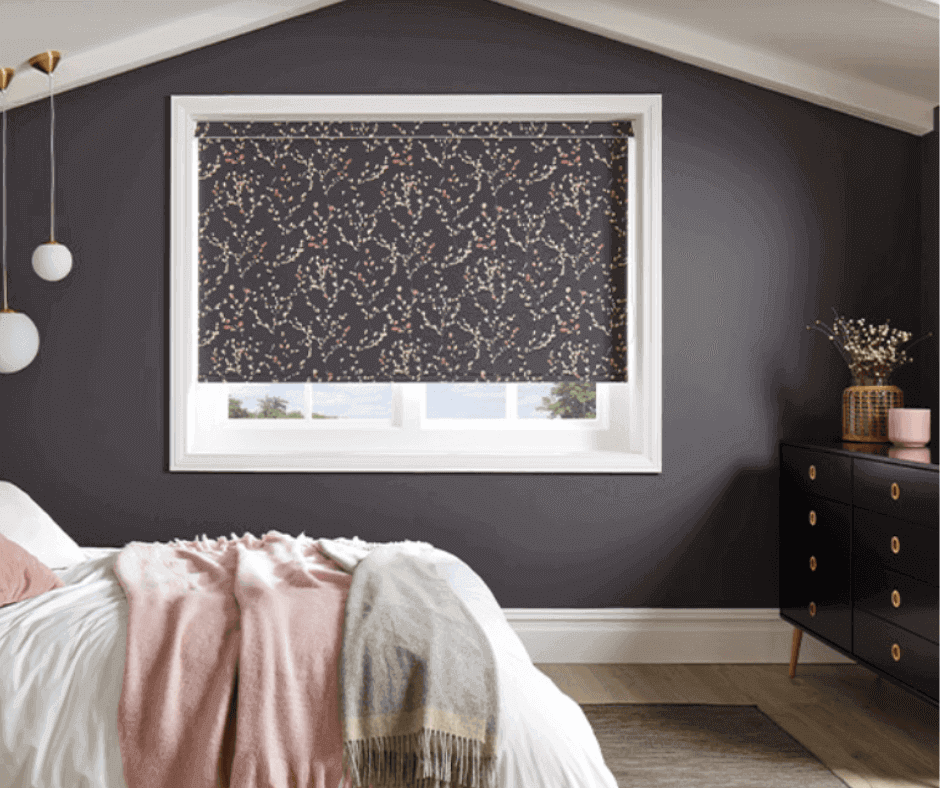 Your sleep is so important to your overall health, mood, functionality and productivity. So, it's vital that you eliminate any factors that are reducing the quality of your sleep, such as unwanted light in your room. Especially during summer, you may find that your body is being awoken early, limiting the number of hours sleep that you are getting overnight. And, if you're a shift or night worker, it's crucial for you to be able to drift off easily during daylight hours.
The solution to this problem is to install high quality blackout blinds in your bedroom. With our made to measure blackout blinds, you can snooze in peace and wake up at the time that your body wants to (or, when that dreaded alarm goes off). We offer blackout blinds in a wide variety of styles, but our blackout roller blinds are perfect for bedrooms. Choose from an extensive range of colours and designs, including themed blackout blinds for Children's bedrooms! These themes include cars, princesses, pirates and so much more.
As well as blinds, we also offer some gorgeous blackout wooden shutters, which offer a more natural look to your room. Our bespoke blackout shutters also have insulating properties, helping to absorb light and heat, keeping your space cool in the summer and warm in the winter.
To learn more about our made to measure shutters range, click here.
Home and Commercial Blackout Office Blinds
We've all been there, squinting our eyes in frustration and trying to read our laptop screens on a sunny day. To prevent sunlight from glaring off your screens, it is wise to install effective blackout blinds, which are an essential for offices during summer. Whether you're looking for home office blackout blinds, or solutions for an entire commercial workplace, we can assist. Our blackout blinds specialists will visit your property to take measurements and offer their expert recommendations on how to best fulfil practical and style needs. Afterall, appearance matters!
We offer an excellent variety of blinds styles for offices, including our traditional blackout vertical blinds, which are highly effective at controlling light. Choose to flood the room with stunning sunlight, let in subtle sunshine, or block it out completely! Or, our contemporary blackout roller blinds are also a common choice for professional workspaces. Alternatively, choose from roman blackout blinds, venetian blackout blinds, blackout panel blinds, or even wooden shutters.
Want to discuss solutions for commercial blackout blinds? Give us a call on 0800 0830 782 and we can work with your requirements.
Blackout Blinds For Conservatories
Conservatories are beautiful, bright spaces, but during summer, the light can often become overbearing. It's impossible to work or relax in your conservatory when you're sweating gallons or unable to see your screens, so blackout blinds can assist in fixing this issue. With conservatory blackout blinds, you can not only restrict light, but you can also help to keep your space cool. Choose from a wide selection of custom blackout blinds for conservatories, in various styles, materials and colour shades. With so much on offer, you're sure to find conservatory blinds that perfectly complement your décor!
Click here to see our full range of conservatory blinds, or get in touch for a free quote.