Find blinds that you love, for larger windows
Large windows can play a big role in the room they're in, creating a statement for your home. That's why it's important to complement them with stunning tall window blinds. At VBC Premier Blinds, we offer an extensive range of beautiful blinds for tall windows, including practical roller blinds, modern visage blinds, classic venetian blinds or a fancy roman blind! We custom-create our tall blinds to your requirements, such as sizing, style and shades to suit your existing décor. By choosing our made to measure tall blinds service, you're sure to be thrilled with the end result! Especially as we'll measure and fit the blinds, saving you a lot of hassle.
Click here to arrange a free home consultation for tall blinds!
Blackout blinds for tall windows
Blackout roller blinds are a great choice for tall windows, as they block light from entering your space, allowing you to sleep or study in peace. Some specialist fabrics used in roller blinds can also offer additional benefits such as flame resistance and some can even help to reduce your homes carbon footprint thanks to their thermal efficiency. Our blackout blinds for tall windows are easy to operate, requiring minimal effort, but adding maximum style to your room.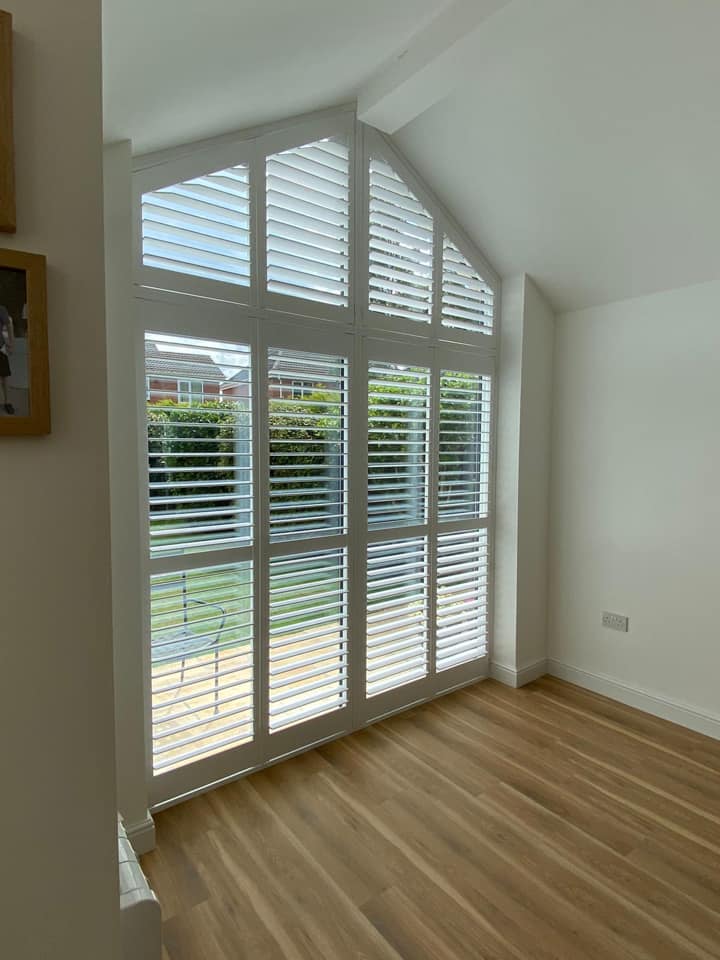 Get in touch with our Lincoln tall blinds suppliers today, to see what we can do for you and to arrange a free home blinds consultation! Or, organise a visit to our Lincolnshire blinds showroom.