Made To Measure Curtains In Grantham, Lincoln, Newark, Sleaford and Oakham
The right curtains work like the perfect cherry on top of a well-decorated room in your home. Adding beautiful detail and airiness to a space, you want to ensure your curtains not only look amazing but are made of quality materials, so they last for years to come. VBC Premier Blinds offers a fabulous range of options to choose from that will suit any aesthetic, whether that is a contemporary or traditional style. You'll find something for every unique space, from stylish pleats to vibrant eyelets, you will achieve a perfectly polished space in no time.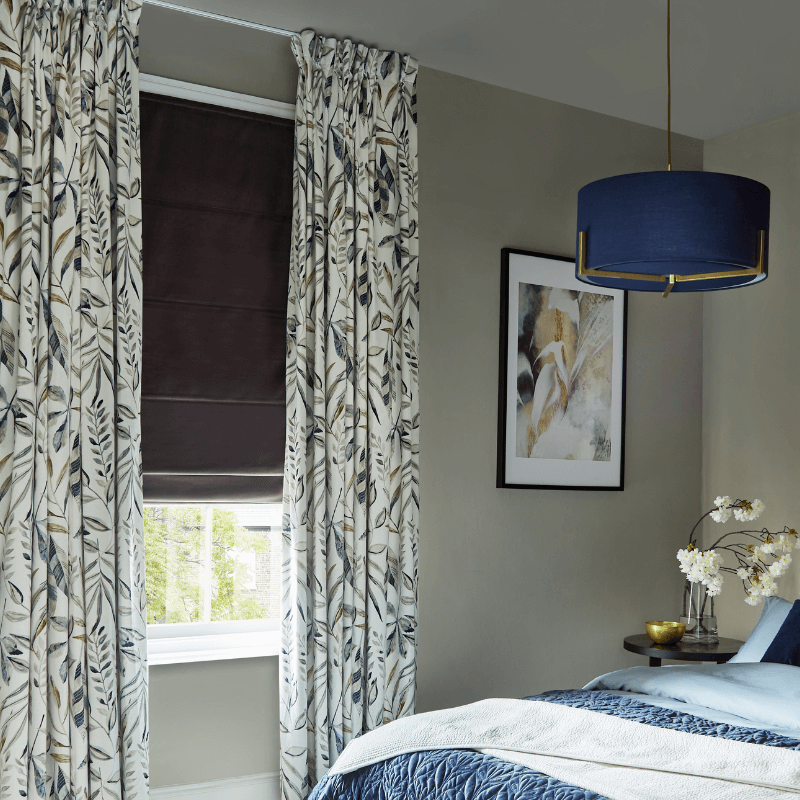 Pencil Pleat Curtains
Imagine the perfect window dressing that marries casual elegance with versatile functionality, and you've got our bespoke pencil pleat curtains. These stylish drapes boast a tightly gathered header that leaves a lasting impression, while the flowing fabric folds bestow grace in every pleat. This combination of intricate design and simplicity creates an effortlessly chic appearance that can seamlessly complement any style or shape of windows and doors.
Our luxury pleated door and window curtains can be fitted onto a variety of metal and wooden curtain poles or why not opt for a more classic look with our aluminium tracks. Our pencil pleat curtains at VBC premier blinds are made from high quality fabrics and come in a selection of trend-led colours.
Would you like to find out more? Why not pop in to our one of our showrooms in Oakham,Grantham or Sleaford today!
Wave Curtains
Our made-to-measure wave curtains are the chic addition your home needs for a neat and stylish finish. As these luxurious curtains tenderly drape into soft, regular folds, they not only elevate the aesthetic of your space but also fit wonderfully where room is limited next to windows and doors. Wit
h our extensive range of highly quality fabrics and esteemed in-home service, you can be confidently assured that the end result will be nothing short of perfection every time. So why not transform your interiors into a haven of sophistication with VBC Premier Blinds selection of stunning window and door curtains.
Book your free home visit with us today!
Pinch Pleat Curtains
It's time to upgrade your home where the curtains will effortlessly catch your eye, with their elegant tailoring and smart pleats, creating a statement of sophistication. That's what you get with our highly decorative option, featuring permanently sewn-in pleats for a polished and refined finish. The beauty of our luxurious made-to-measure pinch pleat curtains doesn't end there, they can be conveniently fitted onto a curtain pole or track, allowing you to showcase your personal style. Don't let your window dressing be a mere afterthought. Elevate your space with our charming and versatile curtain options and bask in the compliments from your envious guests.
Want to know more about our bespoke pinch pleat curtains?
Contact
us today!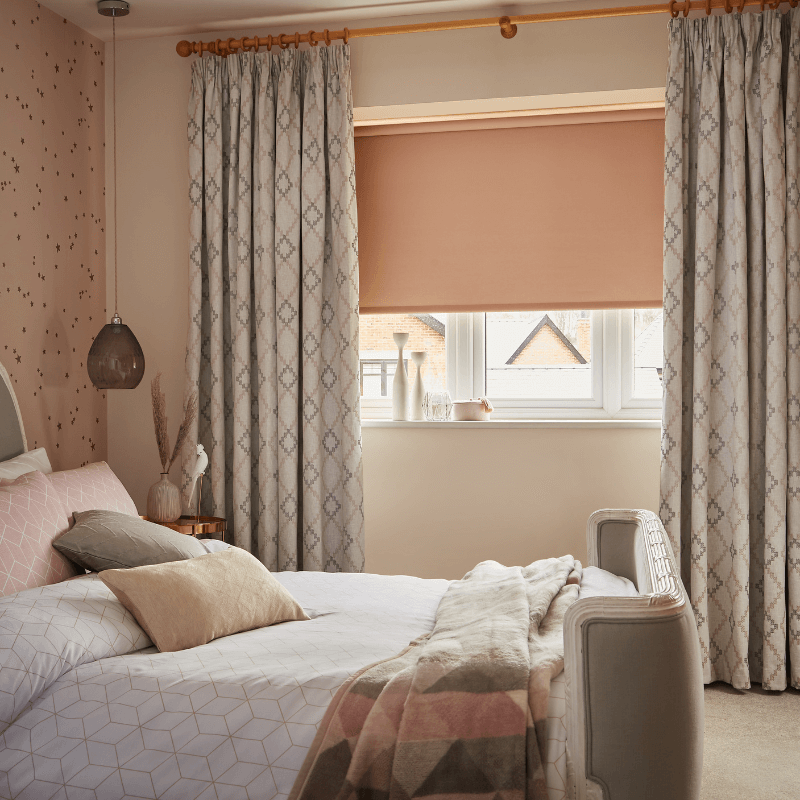 Eyelet Curtains
Transform your quaint living space into an inviting oasis by adorning your windows with our selection of made-to-measure eyelet curtains. Known for their remarkable ability to loop effortlessly onto a curtain pole, this contemporary window treatment is bespoke elegance personified. The soft, uniform folds of fabric create an exquisite visual harmony, while the varied range of linings offers you the flexibility to achieve your desired level of opacity and insulation. To top it all off, the clean, streamlined styling exudes an airiness that magically expands small rooms, making them appear more spacious and brighter. So, what are you waiting for book your free home visit today.
Our made-to-measure curtains have the power to instantly transform any space. Whether you're looking for an extra layer of privacy, a subtle touch of elegance, or a bold statement piece, our curtains can help bring your home design vision to life. With their superior quality and beautiful styles, our curtains are perfect for any budget and décor. Explore our range of bespoke window and door curtains today to find the right fit and finish for your home. Let our team here at VBC premier blinds help make your dreams come true. It's time to transform your home with our luxury curtain solutions!