More Than Just A Window
A window is so much more than just that, it's a window into your world, it's the light shining in on a morning and brightening your day, the screams of "mum, it's snowing outside" from excitable children at Christmas, and late-nights spent spying on wildlife. Beautiful windows create a beautiful home, so choosing the right blinds is more important than you might think! Just like your homes, your windows are unique – They come in all shapes and sizes, which is why we produce all of our blinds made to measure, so that we can create something to complement your décor.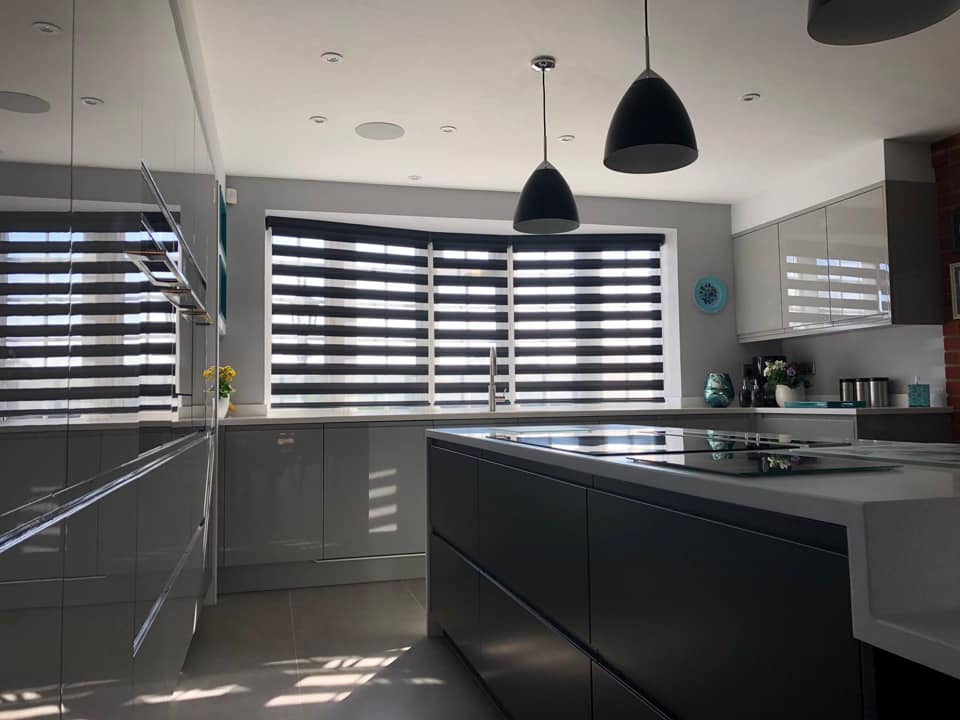 Blinds For Sloping Windows
At VBC Premier Blinds, we offer a gorgeous selection of blinds for skylight and sloping windows, including roller blinds, electric blinds, perfect fit blinds and blackout skylight blinds to ensure that you catch a great night's sleep.
Blinds For Tall Windows
Struggling to find blinds large enough for tall windows? Worry no more! We offer a wide range of made-to-measure blinds for tall windows, so that you can find the perfect fit. Choose from a variety of fabrics and colours to complement your existing décor.
Blinds For Bay Windows
Beautiful bay window blinds are a speciality of ours! We offer a gorgeous selection of blinds for bay windows, including our modern venetian blinds, which are a very popular choice. Or, why not opt for a classic bay window shutter instead? Whatever your preference, we're here to help you and offer a free blinds consultation in your home.
Blinds For Bow Windows
When it comes to finding the best blinds for bow windows, you needn't break the bank. We offer high quality bow window blinds and a fantastic service, at a fantastic price!
Blinds For Tilt and Turn Windows
Take your pick from our wide selection of blinds for tilt and turn windows, from perfect-fit blinds, to simple pleated blinds and stylish roller blinds. You could even decide on a motorised option, so that your blinds open and close at the touch of a button.
Blinds For Odd Shaped Windows
Make an usual shaped window a feature point in your home, with some fabulous blinds or shutters. If you'd like to discuss blinds options for your windows, then get in touch today!