Made To Measure Blinds In Oakham and Lincolnshire
VBC Premier Blinds offer a wide range of bespoke made to measure blinds, perfectly fitted to your window space. Our Lincoln blinds specialists are dedicated to providing customers with top quality blinds that perfectly complement their homes and decor, which is why we offer blinds made to your exact requirements. So, whether you want modern blinds to match a contemporary aesthetic, green panel blinds to suit a colour scheme or motorised blinds for convenience, we've got it covered.
Using your window measurements and style requests, we can create custom blinds which are installed for free by our team. Our extensive made to measure blinds collection includes a variety of blinds styles, which are listed below.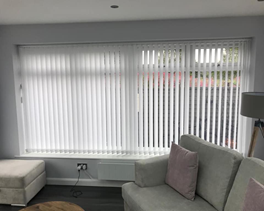 We offer a range of stylish vertical blinds, available in 89mm or 127mm louvre widths. Our vertical window blinds are available with standard white or premium vogue headrails and can be made with a variety of control and draw options. Our premium vertical blinds are made from high quality materials and are available in a variety of fabrics, colours and patterns, including solid PVC, flame retardant, light reflective and dim out material.
Our bespoke vertical blinds are ideal for conservatories, allowing you to gain control over natural light in the daytime, offering shade and helping keep your conservatory cooler so that you can relax without overheating or work from home in peace.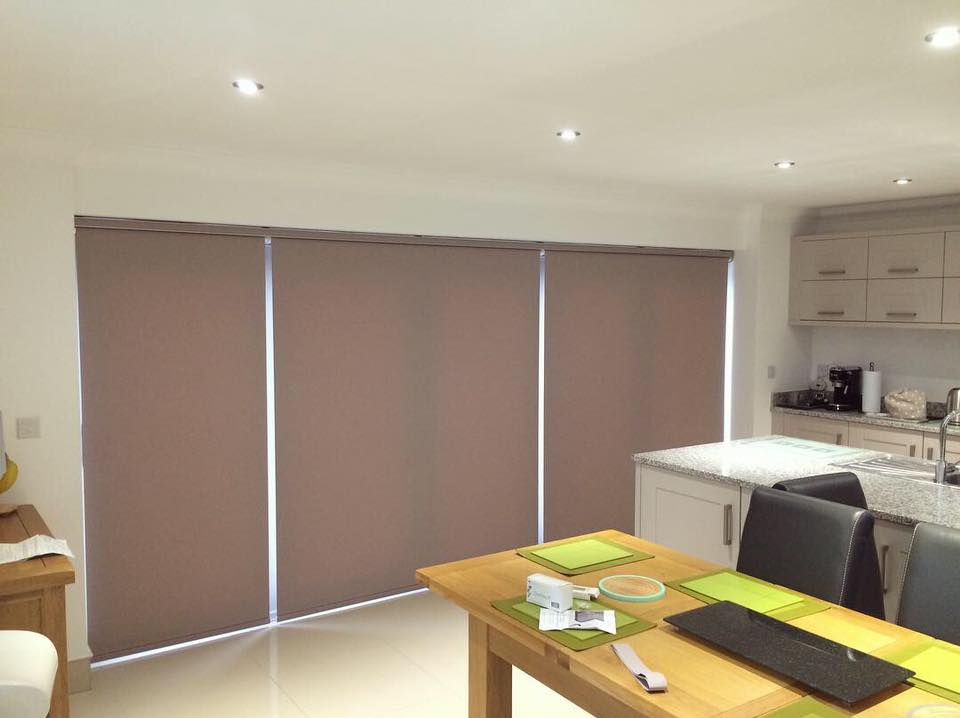 Stylish, simple in design and easy to operate, our bespoke roller blinds are the perfect choice for your home. An ideal solution for any window in your home, our contemporary roller blinds offer a sophisticated look as well as incredible value for money.
From simple neutral colours to bright and bold designs, we offer a design to suit every room and style. We also offer child-safe roller blinds for children's bedrooms in a variety of colourful prints, including pirates, cars and princesses! Our made to measure roller blinds are created from high-quality fabrics, supplied from leading UK suppliers.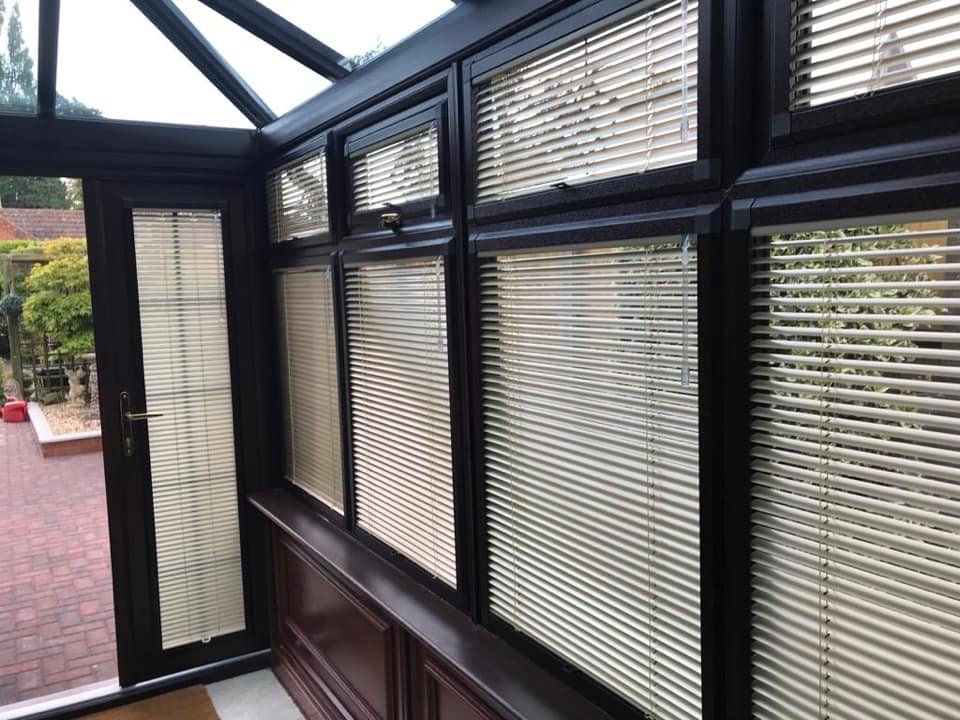 Venetian blinds are a popular alternative to traditional draperies as they offer a variety of benefits, including allowing you to control the amount of light and privacy in a room, regulate airflow and block excess sunlight. In addition to their beautiful appearance, these easy-to-clean Venetian blinds are incredibly low maintenance.
We offer a wide range of made-to-measure Venetian blinds, including wood Venetian blinds, aluminium Venetian blinds, white Venetian blinds and coloured Venetian blinds in a variety of shades. From the traditional 50mm and 35mm ranges to the chic and contemporary colour coordinating 25mm and 16mm slat widths, our blinds collection offers something suitable for every home.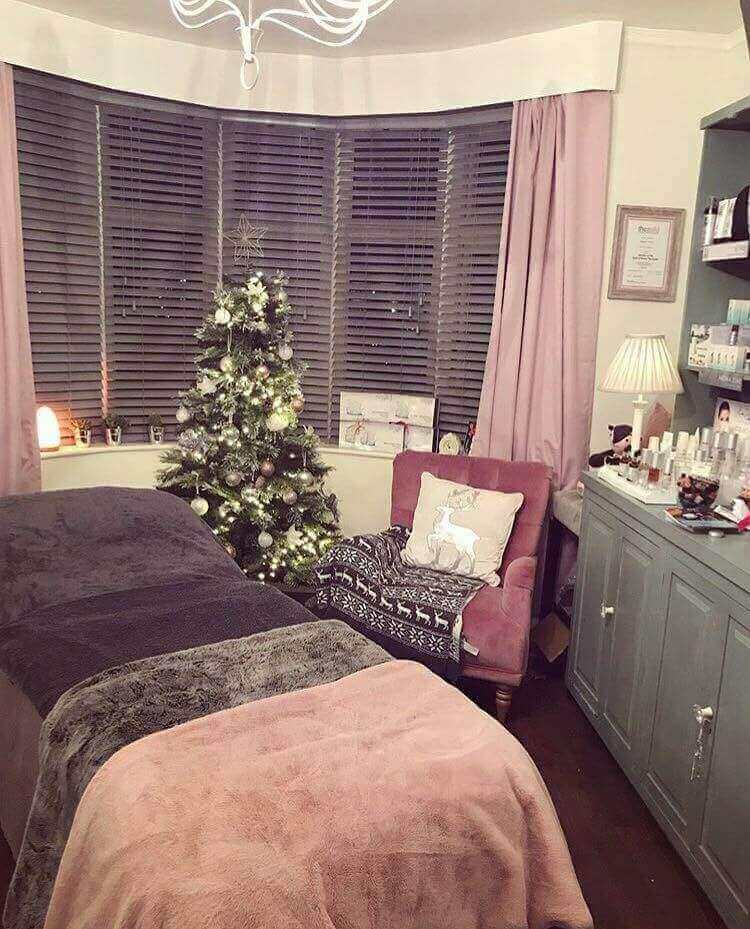 The ultimate in luxury and elegance, our bespoke Wooden Venetian blinds add natural warmth and beauty to your home. Our made to measure Venetian blinds are made from high quality materials and will help to keep the cold out during the Winter months, whilst also shielding the sun during summer. We also offer a gorgeous range of wood effect blinds which are perfect for steamy rooms such as bathrooms and kitchens.
Our wooden venetian blinds are available in a choice of slat widths, made to fit your window space with a variety of control, decorative tape, valance and tassel options available to personalise your choice. From classic natural wood tones, the naturalness of soft grain, the flawlessness of perfect grain, the high drama of gloss to the inspirational shutter-style collection we have a finish and colour to suit your home.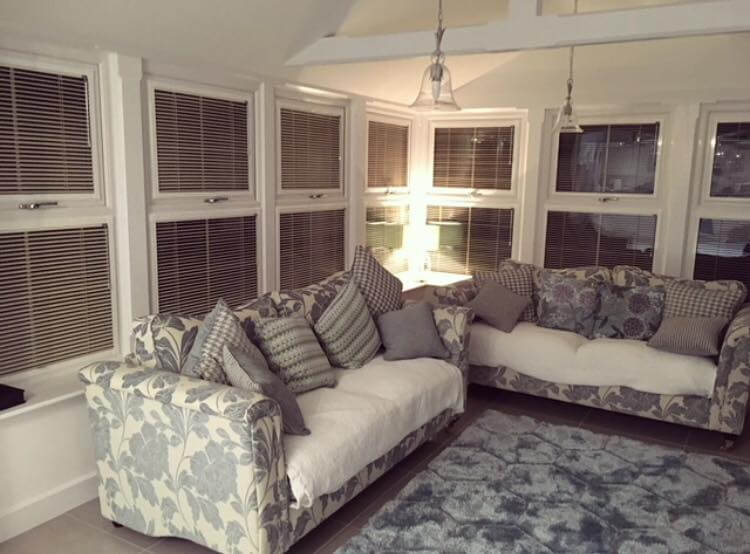 Pleated window blinds are ideal for any room in your home and are incredibly effective at controlling light. Our bespoke pleated blinds are especially effective for bathroom windows and ground level windows, as they allow you to control both light and privacy.
We offer a stylish range of made to measure pleated blinds that are capable of transforming the look and feel of your home. Our pleated window blinds are available in a gorgeous range of fabrics including translucent, plain, prints, blackout and performance option. The efficient cellular blinds not only look great but also help to keep energy costs down.
Beautifully simple, yet incredibly elegant, made to measure Roman blinds combine the stylish lines of curtains with the simplicity of a blind and bring a feeling of warmth, sophistication and taste to any room in your home. Our premium roman blinds are perfect for your bedroom, office, lounge or dining room.
The VBC Roman blind collection offers a stunning range of fabric styles including plain, patterned, blackout, printed, voile and suede in a modern range of distinctive and versatile colourways. With a wide variety of designs and materials available, you are sure to find something that blends seamlessly with the décor and vibe of your home.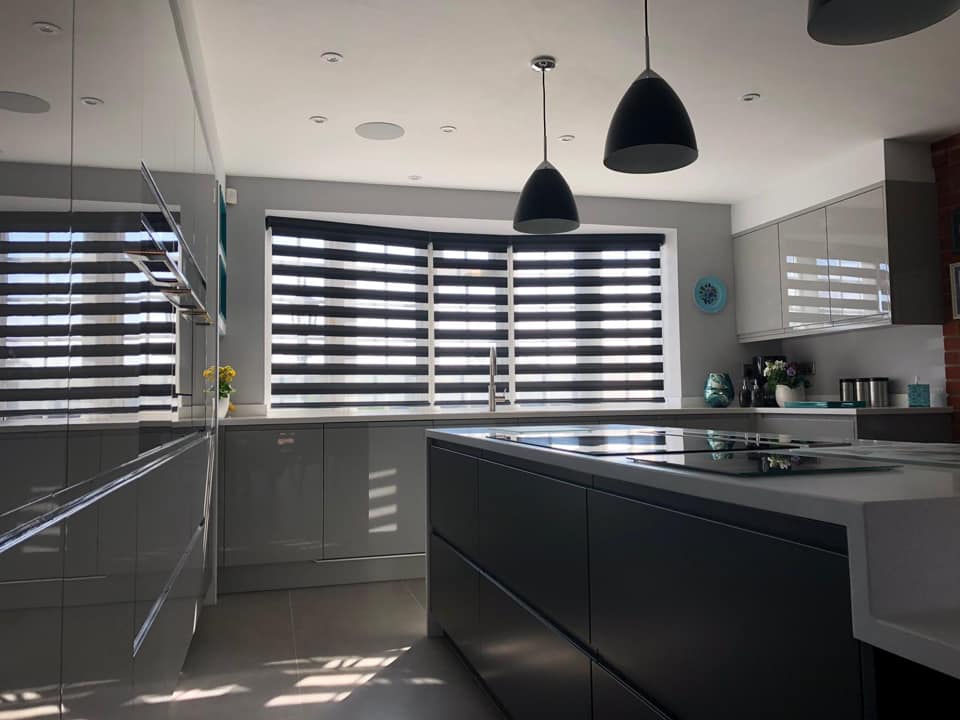 Vision is a stylish fabric that gently filters and softens daylight whilst also offering the option of a privacy blind. The front layer moves independently of the back allowing the stripes to glide between each other, resulting in an open and closed effect, with limitless light control.
Our made to measure vision blinds collection features beautiful metallic finishes, pretty sheer fabrics, natural wood woven effects, a fashionable selection of muted tones and sleep friendly blackout fabrics, sure to complement any interior design scheme.
Our made to measure panel blinds offer a beautiful, versatile shading solution for larger windows or patio doors. Panel blinds also work incredibly well as room dividers! The premium blinds style encompasses large panels of fabric which stack neatly behind one another when open, allowing maximum light to enter the room.
VBC Premier Blinds offer a extensive range of colours, patterns and fabrics so that you can find panel blinds to suit your home and décor. All panel blinds are made to your exact requirements and tailored to perfectly fit your window space.
Our motorised blinds suppliers offer a fabulous range of blinds which open and close at the touch of a button! What could be more luxurious? But, it needn't come with a hefty price tag as we offer Louvolite's One Touch motorised blinds, making luxury affordable. We offer motorised options for roller blinds, vision blinds and visage blinds.
Our made to measure motorised blind products include Magic Wand 700 Series, Lithium Rechargeable 1200 & 1800 Series and the A/C Mains 1500 Series.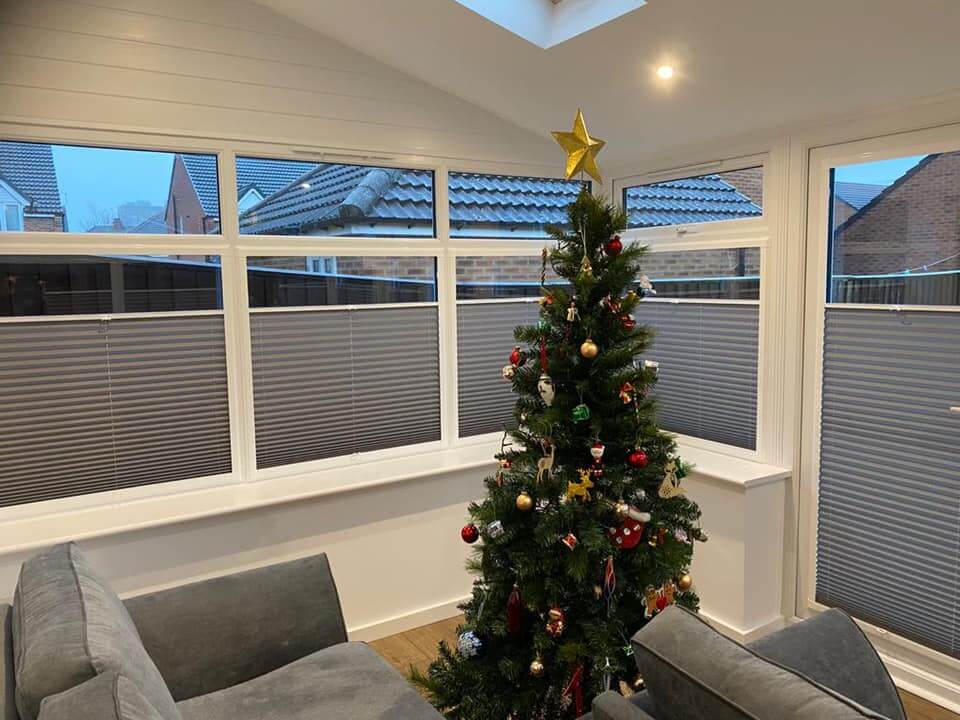 VBC Premier Blinds offer a range of conservatory blinds will help to reduce solar gain, glare and UV, as well as improving privacy and insulation. Pleated blinds are the most common type of blind for your conservatory roof as they can be made into a variety of shapes and sizes. For the sides of your conservatory and depending on the look you want to create there are many options available, including vertical blinds, roller blinds, pleated blinds, and our bespoke venetian blinds.
Our blinds specialists will work with you to find an option that suits your home, your décor and your requirements. We offer home visits where we can come and measure up your conservatory as well as offer our recommendations and advice.
Managing light in your home effectively is simple with one of our skylight blinds solutions from VBC Premier Blinds. We offer a stunning selection of specially designed blinds, including the Velux blind range so that you can control the amount of daylight a room receives as well as its heat intake and heat loss.
Our made to measure skylight blinds are available in a variety of styles, including pleated blinds, roller blinds, roman blinds and venetian blinds. We have a vast range of materials and colours to choose from so that you can find something that is perfectly suited to your room. All bespoke skylight blinds are made specially to fit your window space.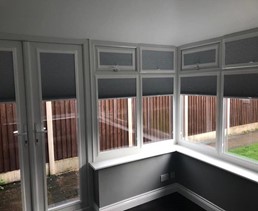 Perfect fit blinds are a great way to control light, as they can be fitted to most double glazed windows and doors without the need to drill or screw into frames. We offer perfect fit options for pleated blinds, cellular blinds, roller blinds and venetian blinds. Our made to measure perfect fit blinds are available in a variety of frame colours, including White, Anthracite Grey, Black, Mahogany, Golden Oak and Grey, to compliment all types and makes of double glazed systems.
We recommend perfect fit blinds for conservatories and tilt & turn windows as the blind fits neatly and moves along with the window. One of the best features of the Perfect Fit blind is it's thermal efficiency, reducing heat build-up in the summer and retaining heat in the winter, in turn keeping your heating bills to a minimum.
To find out more about our range of made to measure blinds in Lincolnshire, get in touch with our blinds specialists today who can answer any queries that you may have. You can also find blinds inspiration by viewing our online gallery or by visiting our Lincoln blinds showrooms in Grantham.
Why not request a home visit? Click here.